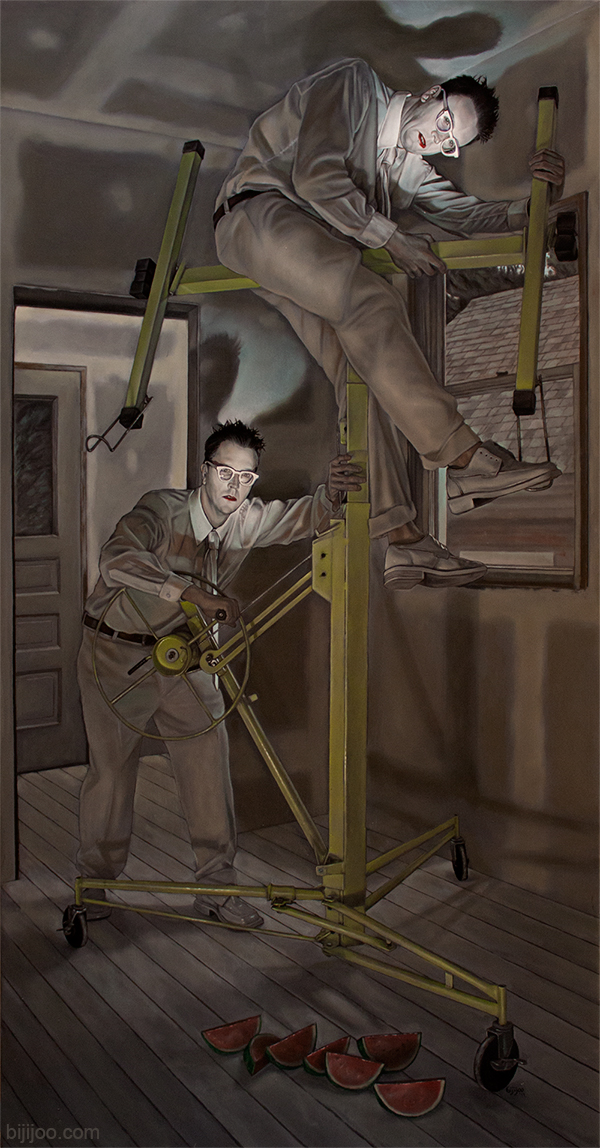 Drywall Lift Demonstration. Oil, 18in x 34in, 2014.
DETAIL PHOTOS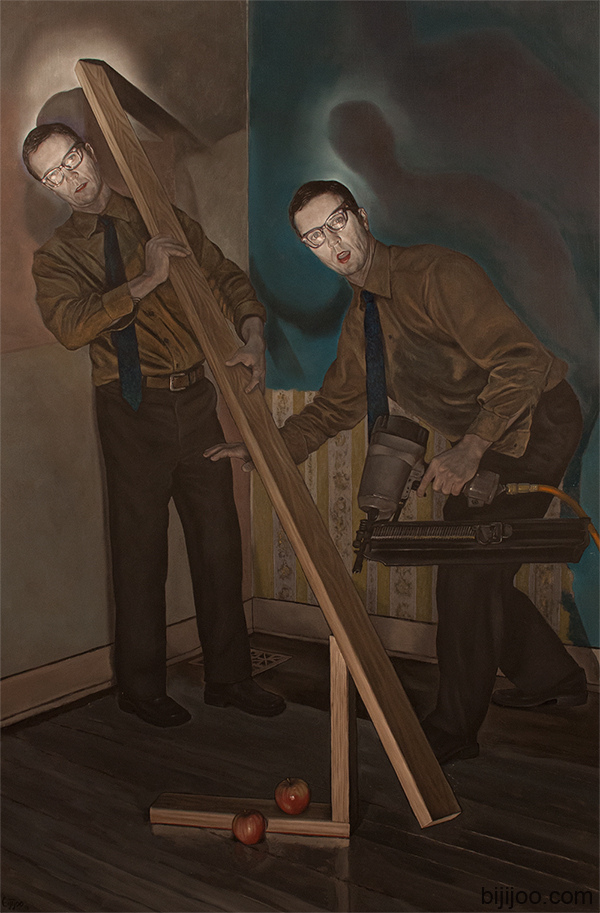 Demonstration of a Pneumatic Nail Gun. Oil on Panel, 18in x 26in, 2013.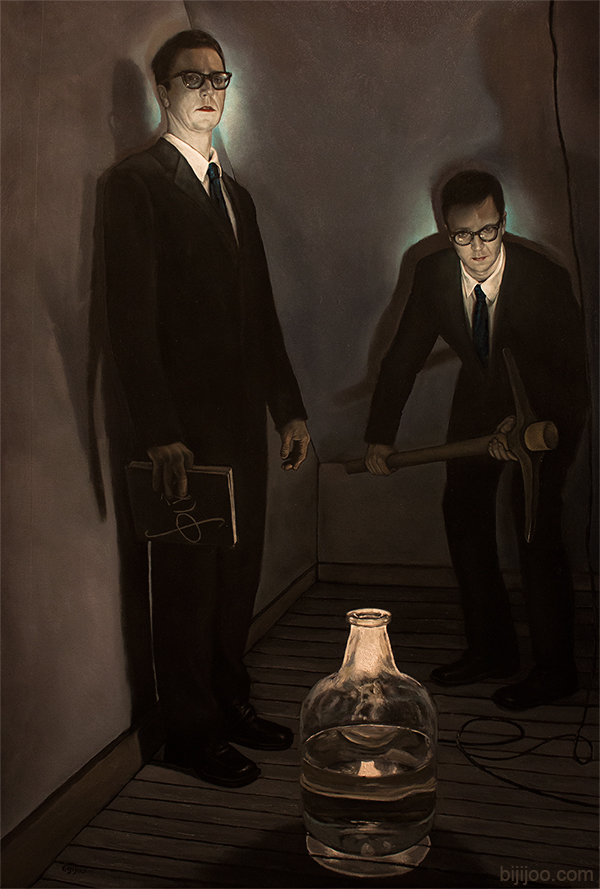 Preparation for a Demonstration of a Pickaxe. Oil on Panel, 13in x 19in, 2013
DETAIL PHOTOS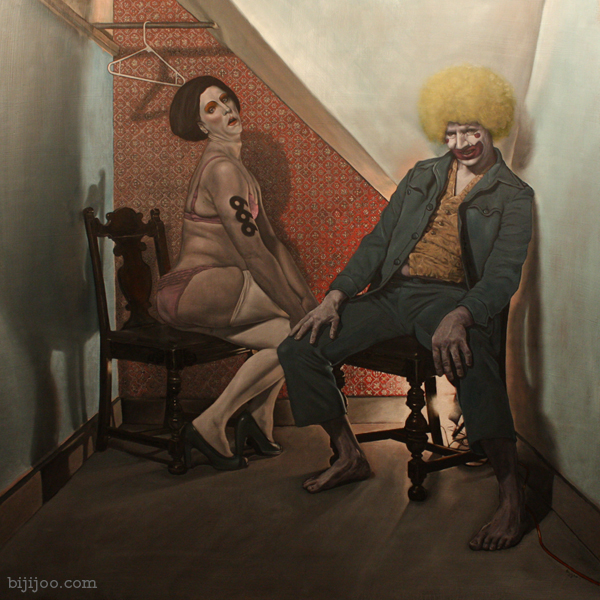 The Clown and the Crossdresser. Oil on panel, 3ft x 3ft, 2011.